Welcome to my worlds. I write science fiction as well as New Zealand-set historical romance novels, tales of adventure in the far off days of the gold rushes. A time when dreams reigned supreme. and the only costs of victory were  hardship and hope. My romances always end happily, even if the journey can get quite bumpy.
As for my science fiction: they may or may not have a romantic element, and the ending is what it is.  Some are dark, some not so dark. Some short, some long; some with a happy ending, others definitely not. For the future is another world, infinitely variable, and so is the imagination. When anything is possible,  darkness or light come as they may.
It's a nice mix.
NEWS and APPEARANCES
Enter now for the last of this series of Goodreads Giveaways of a free paperback copy of one of my science fiction books.
PAY THE PIPER: Hathe Book Two
Secrets are revealed; questions must be answered, as our two lovers  face their toughest challenge yet.
Available 17 Aug to 11 Sept 2017
What a wonderful response to the Goodreads Giveaway of RESISTANCE.  I have just placed the order and a paperback copy will soon be winging its way to the lucky winner.
Look out for one more Giveaway in this series – PAY THE PIPER – the exciting conclusion to the story of Marthe and Hamon.
Begins Aug 11.
——————————
Thank you everyone for the great Goodreads giveaway of TORN.
Now, here's another chance to win a paper back copy of one of my Science Fiction books – and this one is the first in a series. RESISTANCE: HATHE BOOK ONE.
When two worlds fight for survival, what chance have a pair of duty-plagued lovers caught in the middle?
LEXICON 2017
 The 38th New Zealand National Science Fiction and Fantasy Convention
2 – 4 June, Suncourt Hotel, Taupo.
http://lexicon.cons.nz/
I'll be appearing on two panels at this years SFFANZ con, both on the Sunday afternoon.
Future of a Spacewoman
Hard SF: Where engineers go to Die.
There are some great topics in this year's programme, and these Cons are great fun. This year's international Guest of Honour is  Seanan McGuire(also writing as Mira Grant) , a Californian urban fantasy and SF horror writer, filk singer and cartoonist. Plus there are a heap of NZ's increasingly successful SF and fantasy writers, film makers, and all round SFF fans.  Check out the programme here
NEW RELEASE- "TORN"on pre-order now. 
The first in my new romantic scifi, Arcadian series, is out on pre-order now on Amazon. And to celebrate, TORN is on sale at the special pre-order price of US$0.99. This offer is available for the pre-order period only, so get in now.
Release date: 3 Sept 2016.
Release date for print and other e-book retailers (iTunes, Kobo, Nook): 10 Dec 2016.
Two ecological engineers must change their world to save it.
Fee comes from the mountains of her world. She grew up with trees, rushing streams and rain.  The grasslands beyond the foothills are Caleb's home. Dry, windblown, a place of endless light and untouchable horizons. Both are ecological engineers for the Survey, the government organisation charged with protecting the planetary ecosystems on their world, Arcadia. Ordered to work together, all they seem to have in common are the love both have for their unique home region and the lies they must tell their profit-geared families.
Bioengineered to be an earth-like world for humans, Arcadia is home to many different peoples, each settled in the areas their ancestors felt most at home. But over time, humans have pushed Arcadia to its limits.  A proliferation of dangerously clashing, extreme ecosystems. Unless something is done, soon, the planet is going to hit back. Storms, floods, drought. Don't bother taking your pick, says the planet, you're going to get the lot.
Only the men and women of the Survey hear the call, working in secret for years to heal Arcadia's wounds. Now the Survey has a plan, and Fee and Caleb must follow it to save their world. They must make lakes where dusty grasses rule; meadows where dense forest stands, all without their corporate families learning their true purpose. Even if it cuts out their very hearts.
 This time, has the Survey asked too much?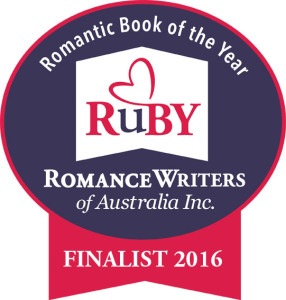 PAY THE PIPER has made the finals of the RUBY's (Romantic Elements) – the Romance Writers of Australia's annual awards for published books
I will be at the Romance Writers of Australia conference in Adelaide on Aug 19 – 21. The winners are to be announced at the awards dinner, but regardless I am already a winner. To make the finals, and among such a prestigious group of talented authors,  is such a thrill!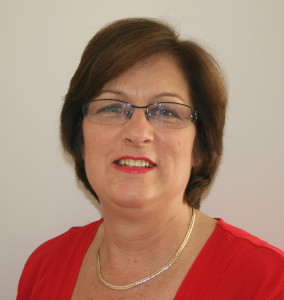 NEW SERIES OUT.
Both books in my Hathe science fiction series are out now.  RESISTANCE: Hathe Book One   FREE on Kobo, B & N, iBooks and  Amazon
Pay the Piper: Hathe Book Two  Only USD3.99 on Amazon, Kobo, B7N and iBooks.
The stars beckoned and man went, spreading out to populate the new worlds with new ideas and new ways. Shining among those new worlds was Hathe. It had peace, stability and wealth, all in sufficient abundance to bring forth a world in which there was a blossoming of the arts, the sciences and sheer curiosity.
Particularly, it had wealth. 
But that was before the Terran ships appeared in Hathian space.
Before a raw and untried Hathian fleet flew out in futile battle against the invaders. 
Before the Terrans stole the most precious jewel in the Hathian treasury: 
Freedom.
I came  Runner up in the long novel section of the 2014 RWNZ KORU Award for Swift Runs the Heart.
~~~~~~
Finalist in the 2014 RWNZ KORU Awards for Swift Runs the Heart
      Book signing:
I will be signing post cards at the RWNZ conference author signing event on Saturday, 16 th August. I would love to see as many of my readers as possible. Looking forward to seeing you there.