Climate Change is the big topic of our time – and the elephant in the room as we view a cascade of tragic images from around the world. Floods in Bangladesh, fires in Canada and the US west coast,  the drowning of Houston and south-west Texas, the unbelievable power of Hurricane Irma and its aftermath. Are they climate change related? The jury's still out on some, but at the least we can say maybe.
But what about the other environmental problems we've been warned about for even longer. Habitat loss to human development, desertification by overgrazing, overfishing, pollution of the air, lakes and rivers… The list goes on. The emphasis on climate change has overwhelmed these, and to a certain extent, justifiably. But it doesn't make them go away.
In my own country, New Zealand, we are finally starting to discuss water quality and how we allocate the water in our rivers and aquifers. Almost too late, given the alarmingly rapid decline in water flow and quality in many of our rivers. Changes that have nothing to do with climate change – though that will eventually impact on the many rivers we have that are fed by snow melt. These changes are dues to the rapid increase of water used for irrigation and expansion of intensive dairy farming into newer regions, with corresponding increases in nutrient inflow into rivers, both through surface runoff and seepage through ground soils. What to do about it is now a major political issue here.
Many other regions have their own local issues, some related to or exacerbated by climate change, others caused by local changes in resource use.
The bright spot, though: the one thing they all have in common is that local problems can be fixed by local people. Those who know, love and understand their home region.
So when the problems facing us as a world seem too big, remember a broken house is rebuilt by bricks, one by one. Find your own, local brick, and put it back in place. Recycle, cut down on food waste, join a local planting scheme to restore a native habitat, protest, write to politicians, Grow a plant on your windowsill, create a compost heap if you have a garden, cut down on the waste you throw out. Lately I've been following the FAO twitter feed which has some great tips for how each of us can reduce the human footprint on the world, yet still make the food we all need to survive.
I love this poster of theirs on how to cut down on the huge amount of food that we waste – food that uses resources we can ill afford to waste.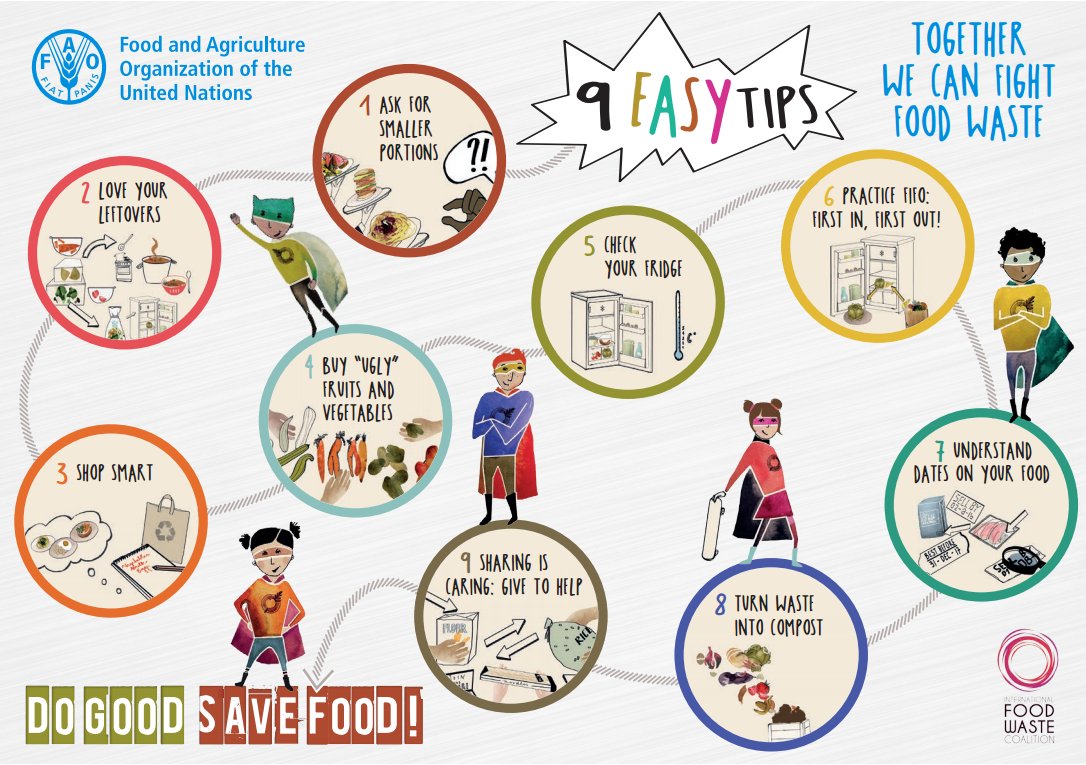 Other links with ways we can all do a bit to help are:
Worldwatch – but as an author, I'm not at all sure about the tip to stop buying books and magazine.                          Why not buy e-books instead.
Auckland Council – this is the 'how to help the environment' page on my local city council website. Check out your own local government website for tips designed for your home town/region.
World Wildlife Fund – with ways to help protect endangered species.
Wikihow – we had to have a wiki here, and this has some simple, down to earth tips. Note, I don't endorse them all. I'm not a vegetarian, (though I have cut my meat consumption a bit) and do have concerns about the proliferation of monoculture cropping if humans change in large numbers to a meatless diet (as opposed to animals fed on pasture, but not animals intensively housed and fed on grain crops). It's a complex issue, like most environmental ones, and the answer isn't always as simple as you think.
---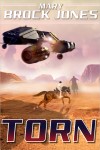 TORN  – at all good e-book retailers, and in print from Amazon. 
Two ecological engineers must change their world to save it, no matter the cost to all they love.
Fee comes from the mountains of her world. She grew up with trees, rushing streams and rain.  The grasslands beyond the foothills are Caleb's home. Dry, windblown, a place of endless light and untouchable horizons.
Both are ecological engineers for the Survey, working to save their world from environmental disaster before it's too late. Because unless something is done, soon, the planet is going to hit back. Storms, floods, drought. Don't bother taking your pick, says the planet, you're going to get the lot.
Only the men and women of the Survey hear th
I hope these give you some ideas. We humans have faced disasters innumerable times before, and will again. It's why we have those large brains and clever, opposable thumbs. One brick at a time, each of us adding our own brick, and we'll get this beautiful world of ours restored again.