Another year gone by, and what a year!
2016  – thank God it's over, is the overwhelming cry. But then I sat down to write this post, and remembered all the things that have happened to me. Some of it great, some of it decidedly not, but what a year. 2016 – you were amazing!
Personal highlights
Books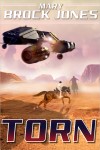 Release of TORN  – my environmental scifi with a touch of romance and dollops of political suspense.  It's long, there were times I though I'd never finish it, but I am so proud of the final product. Big thanks here to Catherine Asaro – the idea for "Torn" first came to me in a workshop she gave quite some years ago.
Available on Amazon , iBooks, Kobo, NOOK, Smashwords and other e-book outlets.

Awards: PAY THE PIPER, the second book in my Hathe series was a finalist in the RWAus RUBY awards in the romantic elements section. This is a VERY BIG THING in this part of the world, and I was so thrilled. OK I didn't win – that went to the amazing Rachael Johns, but I got to see my book up on  a big banner at the awards ceremony and it was a huge honour to be included in the company of such talented authors. I have to admit that I spent most of the awards dinner totally convinced that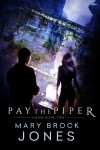 the judges had make a mistake and worrying about what I could say to the others at my table if my name wasn't among the finalists, having been stupid enough to tell them I was one. The RUBY romantic element was the last award of the night – which made for a very long dinner. But it was so great when "Pay the Piper" popped up on screen. That's my book up there!
Conferences: These are such great places to meet other authors – and all authors are avid readers – so I get to talk writing, reading, films for a whole weekend! This year, I went to both the Australian and NZ romance writers' conferences. It was my first time at an Australian conference – they are a LOT bigger than our lovely RWNZ conferences – but have the same wonderful can-do attitude of romance authors. Can't do enough to help each other. I'm very tempted to go back again this year, so better start saving my pennies. RWAus conference will be in Brisbane, but the RWNZ one has had to be shifted. It was supposed to be in Wellington, but NZ has this little problem with earthquakes – the upper half of the South Island had a doozy of one in November, which also hit Wellington, and the hotel there was affected so is no longer available.
I do hope this year is a better one for all those folks who suffered loss of home and business, on top of the awful experience of the actual earthquakes (the aftershocks are still going on), and best wishes for a speedy recovery. The same for everyone around the world living through grim times, and I do hope the sun comes out for you soon.
Travel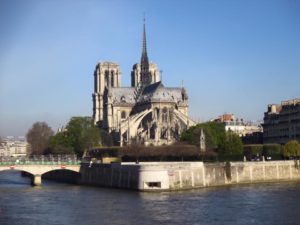 This is the year I finally got to see Europe – and I am now greedy for another look. We visited Paris (like everyone else, just fell in love with that amazing place), Portugal ( an unexpected delight, and I'm still kicking myself for not buying shoes while there. They make fabulous footwear and ceramics), Rome and Florence. I got to visit the forum, the Pantheon and the Vatican, overloaded completely on stunning art and architecture, and had fun just wandering these two amazing cities. Just the best time!
≈≈≈≈≈≈≈≈≈≈≈≈≈≈≈≈≈≈
So 2016 – politically a strange and uncertain time with so many unexpected changes, a sad year with the loss of some of the greatest talents of our time, and my day job still sucks (it pays the bills and keeps a roof over my head so I can write!) but it was also a year of personal triumphs and joys. We have all our family living in the same city as us for the first time in soooo many years and a wee grandson who is a continual delight. My writing has had it's ups and downs. Some days it works well; others I think I will never write again, but regardless, the writing goes on. I can't not  write.
So to all of you, all the best wishes for the coming year. May it bring your own personal and public triumphs, and all the joy you could wish for.
Happy New Year to all.
≈≈≈≈≈≈≈≈≈≈≈≈≈≈≈≈≈≈