Right now, I'm in a writing hiatus, and it feels very weird. I've just finished the first draft of Aftermath: part three of the Hathe series. This is Jaca's book, and probably the hardest book I've written yet. Jaca is such a fabulous character,and it's so important to get him right. Which means I've been adding bits to his story for months now, give or take more than a few back tracks where I got it wrong and had to discard stuff and  write it again.
The worst was having to cut the first 2o,ooo words when I realised my heroine was just wrong for him. She didn't challenge my darling Jaca nearly hard enough! A number of readers have a soft spot for Jacquel from the first two Hathe books, so his own book needs to be special. And that wasn't going to happen with a heroine who would let him walk all over her, and allow him to wallow in his slough of self pity. So in stepped Rheia – and she really pushes him to his limits. I think you're going to like her. She hides it well, but she's been through a tragedy the equal of Jaca's , and came out the other side strong and gutsy. This woman jumps into danger and fights her way out the other side, refusing to hide behind anybody. She twists Jacquel's instincts ten ways to forever!
Can these two tough survivors of the Terran occupation find their own peace in the fraught new world of post war Hathe.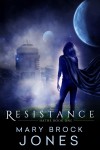 Hathe Part 1: RESISTANCE  https://books2read.com/u/mqzN8O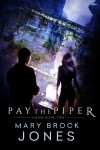 Hathe Part 2: PAY THE PIPER https://books2read.com/u/m0zW20